We're already over a week into the new year, guys. Can you believe it? 
In some cosmic irony, I've had the flu for the majority of 2013. However, the one unexpected benefit of spending all day in bed is copious amounts of time for reflection. And boy, have I been doing some thinking. 
This New Years Eve was different than any other year. I was surrounded by a huge group of my best friends, all of us dancing and cheering and excited to be young and moving on. The countdown was an uproar, champagne sparkling and flying and lights and photographs. That moment captured exactly what 2012 was for me: the celebration of an end. 
2012 was a year of firsts and an equal amount of endings. 
My last year of college began, bearing the promise of graduation. I said goodbye to my best friend and boyfriend of nearly seven years. I finished a goliath project and quit my newspaper job at the Daily Texan. A doctor told me I was a textbook depression case. 
And somehow, I survived to do great things. 
I traveled across the world by myself. I fell in love - not with any guy - but with a people and their language, with a country. I found a new home in Italy. I came home and got my first "adult job," where I'll be working after graduation. I started the long haul that is my undergraduate honors thesis. I started dating. 
I dyed my hair blue and got a nose ring. I became a local at a few coffee shops and one hipster bar on East 6th. 
I met hordes of new people, mostly because I had to. I've made friends in all directions and made connections in Austin's music and literary world that are invaluable. Somewhere along the line, I developed a crew of about fifteen people that I can call day or night. 
I went to about seventy-five concerts and one festival (alone!). 
This is all well and grand. Huzzah for change and all that. 2012 was one hell of a year. 
But here's what I really struggle with: what does all this navel-gazing amount to? The answer: nothing. 
Rather - nothing, if you don't run with the truths you find.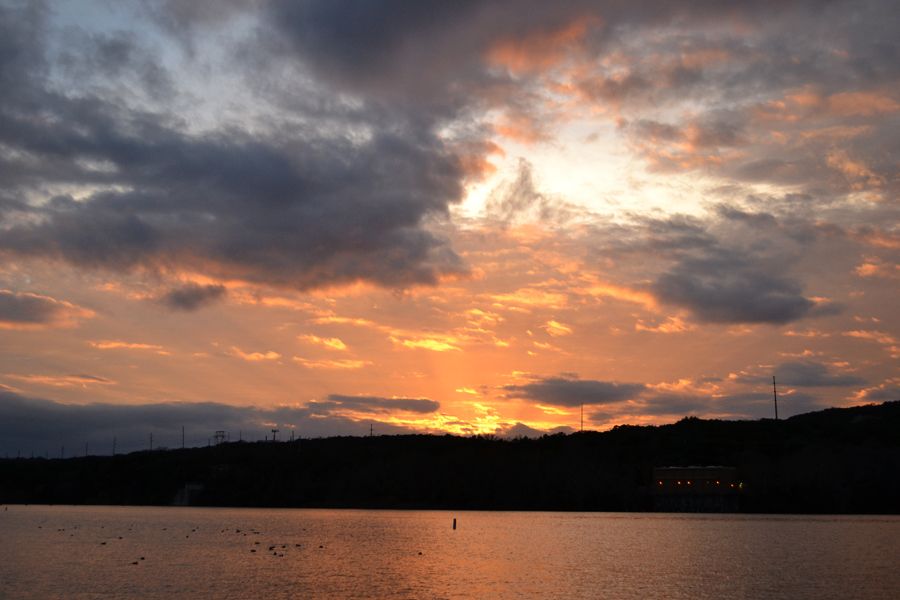 Here's my great truth, a realization that surfaced on a dock overlooking Lake Austin. That little strip on the water was my great solace last year, as I expect it will continue to be in 2013. What I found is this: the navel-gazing is essential because you deserve to know how you've changed. Stand back, marvel at yourself! You're a gem and a wonder. And yet, remain vigilant: May your best you always be the one you're looking for.